Favourite drinks when gambling at a casino
Favourite drinks when gambling at a casino

A drink can tell a lot about a person, including what type of gambler they are and the game they are suited to.
While we don't recommend drinking when gambling, as it can hinder strategy and gameplay, many still do and the drinks they pick generally indicate what game they're going to play. We take a look at some of the most popular drinks at land-based casinos and the type of game that the drinker usually plays.
The Martini drinker
You're all class and you dress to impress. You take the casino by storm in either a suit or a classic dress, sipping on a classic gin martini. You disapprove of vodka martinis but if you end up staying at the casino well into the early hours of the morning you can slip up and order one. Your favourite game is baccarat as it is simply the classiest casino game on offer and well if James Bond likes it, so do you.
The beer drinker
You don't like to dress up for the casino, rather you feel more comfortable in a tracksuit. Though looks can be deceiving and you are actually quite confident despite your exterior (besides if you , well once you have had a few beers. You have a beer of choice and make it clear to the bartenders your disapproval if it isn't on tap, giving you quite the intimidation factor. Your game of choice is craps of course due to your covert confidence and your competitive nature, which is only magnified once you have a few dozen sips.
The vodka anything drinker
You have rolled up to the casino with a bunch of friends for a boys/girls night out and you are ready for a fun night. Vodka raspberries, vodka oranges, vodka lime and sodas and more kick off the fun and your game of choice is Casino Wars because its easy, there isn't much concentration required, and with great odds of winning, it just makes sense to play.
The champagne sipper
You love a thrill and while champagne alone offers an exciting buzz, putting a large bet on red in a game of roulette is also your style. You favour outside bets because they offer more of a thrill and as the wheel spins and the ball lands on the outcome you are notorious for spilling your champagne as you jump up in excitement.
The Cosmopolitan drinker
You love to spoil yourself and couldn't care less who sees you sipping on the iconic Sex and the City beverage. However, you prefer to spend more money on a cocktail than on a casino game. You do enjoy the social ambience of the land-based gaming venue and therefore pokies are your game of choice as you can easily insert a dollar and still potentially come out a winner. Additionally, winning just sees you calculating how many more cosmos you can get with your winnings as you cash in.
The shots slammer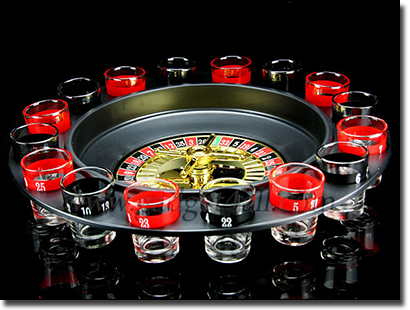 These drinks aren't for the faint hearted, but can be for the strategic drinker if at a land-based casino which has shots banned – one tequila on the rocks please. Your game of choice is poker because you can throw one down without making a face. Bluffing is an art and once you shot a spirit without screwing up your nose, you can head to the poker tables and bluff your way to winning.
The whiskey and coke drinker
You're in the area for business and stop in for a drink and a quick gamble, but while you aren't here intentionally, it doesn't mean you don't take your drinking and gambling seriously. You know how to conduct strategic business deals and always know the next move to make, and complete the move with a sip of whiskey and coke to take the edge off. Blackjack is your game of choice because of these traits.
The gin and tonic sipper
A gin and tonic is like a cocktail but simpler. As a drinker of gin and tonic, you have a lot of money but prefer the simple life. You reside in the sports bar of the casino the majority of time and punt on the horses, greyhounds, and sporting matches. You always have a form in your back pocket or suit jacket pocket and carefully examine it while sipping a gin and tonic.
The fruity cocktail drinker
Your new to drinking and to gambling so you opt for the delicious fruity cocktails featuring mango liquor or something along those lines. Your game of choice is the Big Wheel because you don't have to do to much and can easily win without any strategy. You opt for the electronic version because you don't want the wheel spinner to know you have no idea what you are doing, but advanced to the dealer version after your third mango daiquiri.
The Long Island Iced Tea consumer
You aren't going anywhere for a while as your friends are really involved in a game of blackjack, but you feel playing that game with your alcoholic concoction will end in some silly moves. Your game of choice is keno as all you need to do is select a fair few number of games and you will be gambling for quite some time without actually having to do anything. Though, it might be ideal to get a friend to check your ticket if the game finishes when your Long Island Iced Tea does.
The Mystery drink
You love a risk and enjoy asking the bartender to whip you up a surprise. You are an all rounder on the casino floor, slipping a sneaky $50 in the pokies, putting neat $100 on black in roulette, and even heading up to the sport bar to make a few mystery bets. Just like the mystery drink it can either make or break for your night and after a few sips and rounds on the floor you head home either up or down.
Any spirit and chocolate milk
The one drink which is a clear indication that you are giving Tyrion Lannister from Game of Thrones a run for his money and that it is time to go home. We suggest to perhaps grab a kebab on the way and sleep it off before returning to find your game of choice. If at anytime while you are at a casino feel chocolate milk will be a great mixer, you're gambling decisions will be equally as poor.