Things I hate about Internet casinos
Things I hate about Internet casinos
Playing your favourite casino games on the Internet offers many benefits compared to playing at a land based casino, but it doesn't mean online play is without its downfalls. We take a look at some of the irritating factors we hate when gambling on the Web.

Best online real money casinos
Wagering requirements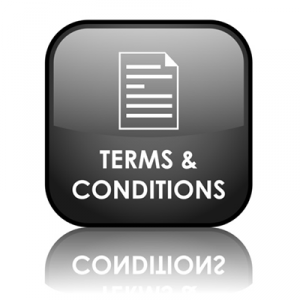 A major drawcard to playing at an online casino is the welcome bonuses and exclusive promotional offers available; benefits you'd never find offered by your local state casino. Online vendors entice new players with the offer of matched deposit bonuses and free spins, while registered players benefit from one-off promos and contests which offer cash prizes and casino credits. The catch, and the thing we hate, is these sweet bonuses come with wagering requirements (also known as play-through requirements) which un-sweeten the deal a little.
What exactly is a wagering requirement? These forms part of the terms and conditions of your bonus offer, stipulating how much money you need to spend at the casino before you're able to withdrawal your bonus money or any winnings made from your bonus money. For example, many online casinos have play-through requirements of 35X – this means you'll need to play the size of your bonus through 35 times before you can cash out the money.
If you intend to be playing at the one venue quite a bit, this won't be that big an inconvenience. But if you like to spread your online play between multiple venues or are a more recreational player who doesn't splash around the big bucks, the wagering requirements can be a pretty big bummer.
Region blocking
Australians sometimes get the short end of the stick when it comes to the online games, as there are some casino games blocked from players Down Under. Region blocking (or geo-blocking) is when a software developer restricts its games from players located in certain areas for a number of reasons, usually because the jurisdiction they're licensed within doesn't allow gambling services in particular regions.
While this isn't usually a problem, it can suck when there's a particular game you're looking for and you realise it's not available for you. For example, in mid-2016 NetEnt restricted a bunch of its high paying progressive jackpot pokies from Aussie players, so we can now longer access games with million dollar jackpots like Mega Fortune or Hall of Gods.
Time differences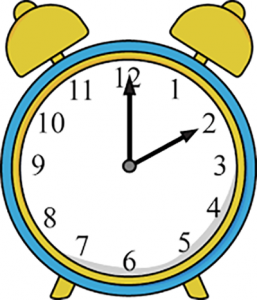 The best casinos for Aussie players are all operated offshore, which means they operate in a different time zone – typically CET. This isn't a big deal a majority of the time, and won't matter in the slightest when playing any of the RNG casino games, but can be an issue if you're playing live dealer games or want instant customer help.
While some live dealer tables operate around the clock, some only operate within certain hours, which means Aussies will sometimes find tables closed just when we feel like laying down some live blackjack bets or chucking a wager on the live roulette wheel with the help of a real human dealer.
The same goes for live chat. Many casino customer service departments operate 24/7, but some live chat lines are only manned within designated timeframes, which means instant help is not always available online when you need it.
Withdrawal processing times
Although cashing in your winnings at an online casino is an easy process, withdrawals typically come with processing times, so you usually have to wait at least 24 hours before you can get access to your funds. When you request to make a withdrawal, the casino vendor typically holds your funds for 24 hours in case you change your mind and decide you'd rather reverse the withdrawal and continue to play for the chance to win more money. Depending on the payment method you choose, it may then take a couple of extra working days for the funds to hit your account.
While processing times are becoming shorter as online casino technology advances, it still doesn't compare to the instant thrill of cashing in your chips or scooping up your gold coins when playing in a land based casino.
Lack of social contact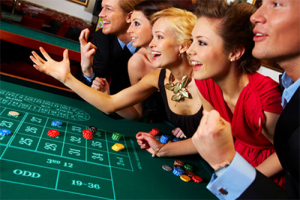 The solitary nature of online casinos is both the drawcard and the downfall, depending on the type of person you are or your mood. Sometimes there's nothing more relaxing than kicking back in your own home with no one else around and enjoying a few solitary hands of blackjack. However, sometimes it's the buzz of playing in a real casino which can be half the fun, surrounding yourself with other hopefuls and enjoying a few drinks with mates as you shoot the breeze while you gamble.
Live dealer gaming is starting to bridge the gap between online play and social contact, allowing you to play against real humans and chat with other players. Slots Million has even released a virtual reality pokies lounge, where you can use the Oculus Rift 3D headset to interact with other players while playing for real money. As online gambling continues to grow in popularity, we foresee a future where all kinds of innovative social elements are introducted.
So, why play online?
After reading the things we hate about online casinos, you might wonder why anyone would bother playing online. The thing is despite all the downsides mentioned above, the benefits of online play continue to far outweigh the pitfalls.
Internet casinos open up a range of possibilities you simply won't find in a land based casino. The games are better, the range is bigger, the incentives are more enticing and the payout rates are higher. Not to mention the convenience of being able to play from anywhere using your computer or mobile, without having to bother with all the extra expenses and effort associated with a visit to your nearest bricks and mortar casino. The things we have about Internet casinos are part of the package we're willing to accept to reap the rewards of playing online.
Want to play at a secure, online casino catering to the Australian market? Sign up for an account at Roxy Palace Casino to enjoy the large range of pokies, table games and live dealer games available for instant-play.