Rules to live by when gambling online
Rules to live by when gambling online
A lot of punters have their own private set of rules when it comes to gambling online, from bizarre superstitious beliefs and dedicated strategies to preferences as to the websites they play at. While these are the kind of rules unique to each player, there is a blanket set of rules that should be taken into account for all online gamblers. Living by these online gambling guidelines will help ensure that your experience is positive, that you gamble within your financial means and that your security is never compromised. By following these rules, there is a much better chance that you may collect some winnings without damaging your finances or your privacy along the way.
Don't bet more than you stand to win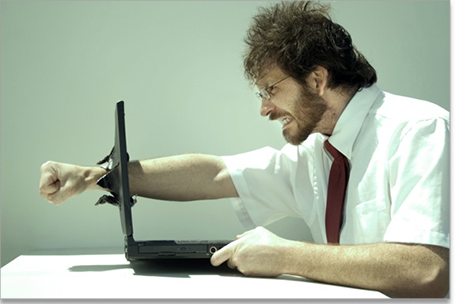 This old saying is a favourite in the gambling industry and is definitely an adage to live by whether playing at an Internet casino or a land-based casino. While it can be tempting to place a high bet in the hopes that you'll strike it lucky, the reality with gambling is that no matter how secure the odds may seem, you just never know what the result is going to be. High risks do of course come with the potential of high rewards, but nothing is guaranteed and because of this, no player should ever bet more than they stand to win.
Never chase your losses
Seasoned gamblers know the feeling all too well, when suddenly your good luck runs out and you just can't seem to dig yourself out of the hole. As your losses begin to rack up, it can seem like the only logical thing to do is to keep playing until you're able to recover your bankroll. The unfortunate truth is that it really doesn't work that way; there is no amount of playing that will guarantee you'll eventually land on a win and this is a sure way to put yourself in a detrimental financial situation. Chasing your losses is a very dangerous move and is unlikely to end well. Put simply it just isn't a sound gambling practice and you should never chase your losses.
Only play at licensed casinos
For all the incredible, reputable gambling venues on the Internet there are unfortunately plenty of rogue operators out there looking to scam vulnerable players. Casino scams have been known to include sinister things like fraudulent activity and identity theft to the refusal to pay winnings or respond to customer enquiries. These illegitimate venues can be avoided by sticking to virtual casinos that are licensed by relevant jurisdictions as they have to go through rigorous testing and scrutiny before receiving approval. The best casinos are licensed by Malta, the Isle of Man, Gibraltar, the UK, Alderney and Curaçao; run for the hills if you see a casino licensed by Russia or elsewhere in Europe. The casinos recommended on our site are all legitimately licensed by these leading jurisdictions.
Look for the eCOGRA Safe and Fair seal of approval
eCOGRA (the eCommerce Online Gaming Regulation and Assurance) is the leading independent authority for the online gaming industry, in operation to ensure fair gambling practices, customer security, high software standards and responsible operator behaviour. This highly reputable organisation audits online gambling sites to ensure they're running completely above board, while also acting as a voice for online punters. To tell if a casino is regulated by eCOGRA, you can find the eCOGRA seal at the bottom of the casinos home page or within the 'About Us' section of the site. If you're unsure, the casinos recommended here at BestOnlineCasinos.com.au are each approved by eCOGRA.
Never gamble at unsecure websites
One of the downsides to gambling online is that some players are wary about their security. The Internet can be a crazy place and we've all heard stories about Internet users who've had their privacy compromised either by hackers, viruses or scams, so it's understandable for casino customers to be concerned when handing over their hard earned money online. To ensure your protection, make it an essential rule that you only gamble at secure casinos that use a minimum of 128 Bit SSL security encryption like the casinos recommended on this site. You can tell if a casino is SSL protected by the additional "s" in the URL address, for example https:// instead of http:// along with the appearance of a padlock icon in the URL bar. Some sites make it even easier to identify their venue as safe by highlighting the entire URL bar in green as a visual indicator.
Set yourself limits
To ensure your online gambling experience is a positive one, make sure to set yourself limits before logging on to your PC or mobile device to play. Unlike gambling in a bricks and mortar casino, playing your favourite casino games from home can make it very easy to lose track of time or expenditure. Setting financial or time limitations before you first spin the reels on the pokies or deal a blackjack hand will make sure you don't spend more money or time than you initially intended to. Setting limitations takes self control, but your wallet, your social life and work life will be eternally thankful. So before you login, decide how much you can afford to spend during the gambling session, or how much time you can designate to playing and know when to call it a day when either of those limits have been reached. This is an important rule to make sure your gambling remains recreational and doesn't take the turn to problematic.
Know when to call it a day
Another golden rule of gambling is understanding when it's time to take your winning haul and log out. Good luck doesn't always last, so if you've had an exceptionally lucrative time at an online casino and racked up a nice bankroll, rather than biting off more than you can chew and running the risk of losing it all, recognise any win is a victory and be happy with what you've earned. Call it a day and enjoy the fruits of your good fortune.