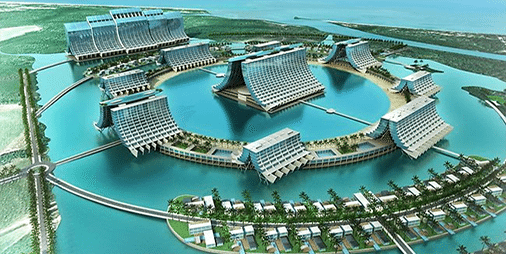 Tony Fung has thrown out his plans for an $8 billion casino development in Cairns, citing a change in public demand for integrated gambling resorts.
The Hong Kong billionaire and his firm, Aquis Entertainment, have been pushing since 2010 for approval to build a new upscale resort at Yorkey's Knob.
But Fung confirmed recently that Aquis had scrapped its initial plans for a casino, scaling down the original $8bn project to a $2bn luxury hotel and apartment complex.
"My original concept was casino-led," he told News Corp.
"But the whole casino industry is not the same as it was 26 months ago.
"It has been six years and lots of time, money and effort on my side, but the market has changed."
Fung's dramatic about-face comes on the back of recent troubling developments in Macau, where interest in the district's VIP gambling venues has fallen amid a corruption crackdown by the Chinese government.
It also creates an open race for the rights to build Cairns' second casino, although it is believed any future proposals would steer clear of the Aquis model for a Vegas-style casino resort.
Queensland already leads Australia's casino count with four: The Treasury in Brisbane, Jupiters on the Gold Coast, the Reef Hotel in Cairns and the Ville Resort-Casino in Townsville.
Even with the Aquis plans scrapped, that tally is set to reach five after the Australian-listed, Chinese-backed ASF Group was last year awarded the rights to develop a five-hectare site in Broadbeach.
It is rumoured that ASF is mulling over a potential partnership with James Packer's Crown Resorts, which is already in the midst of a new waterfront project in Sydney.