News
GameCo to launch first real money skill games in US casinos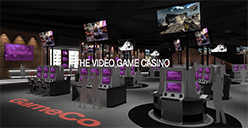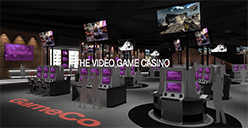 GameCo, the company which created the world's first real-money skill-based video game gambling machines (VGM) will launch its first games into multiple casinos across America later in 2016.
The news comes after GameCo recently announced it had raised both Seed and Series A financing totalling $8.25 million, with the most recent round led by Javelin Venture Partners, with further financial involvement from Courtside Ventures, QB1 Ventures, New York Angels and Steel Partners amongst a variety of individual investors.
GameCo's business vision is to establish a VIP destination for the next generation of casino customers – essentially a casino of the future. The skill-based games cater for a younger audience of gamblers, combining the entertainment and engagement of video games with the thrill and excitement of gambling.
The first VGM is expected to hit casino floors in Atlantic City this year.
Founded in 2015, GameCo's machines offer an arcade-style video game cabinet and controller and feature a single-player game which normally takes between 60 and 90 seconds to play.
The VGM machine pays out depending on the player's skill using its patented platform across a variety of genres such as sports, racing, action and adventure.
Based in New York and with offices in Las Vegas, GameCo CEO Blaine Graboyes said the possibilities are endless for his breakthrough company.
"Casinos are eager to get the machines on their floors and study how their customers react to the revolutionary prospect of video game gambling. The key to success is balancing the game design and game math," Graboyes said.
"We're working closely with our casino and game partners to learn from player data and feedback and to optimize the gameplay experience."
Javelin Venture Partners Managing Director Jed Katz explained why his company was so keen to get involved with the venture, recognizing the market shift towards skill-based games as opposed to traditional, luck-based casino games amongst the younger generations.
"GenX and Millennials don't play slots, but they do play video games," Katz said.
"And while casinos have been attracting those customers with hot nightclubs, bars, and restaurants, it's only logical that they offer a gambling product that's attractive and fun for this customer base.
"We love GameCo's methodical approval to filling that void and we expect that they will establish a long term leadership position in a space that's about to get really big."
GameCo was established by a group of people with vast experience in video gaming, casino gaming, technology and live events and has come together with experienced executives from leading gaming brands IGT, AGS and Scientific Games.
Additionally, the company has also brought together award-winning producers for game publishers such as Blizzard Entertainment, Ubisoft, DreamWorks, WarGaming and The World Series Of Video Games to help build its product.
Deepen Parikh, Partner at Courtside Ventures, said the possibilities could be endless for GameCo once its games hit the casino floor.
"GameCo's vision of offering video gaming experiences within casinos, presents a unique opportunity to be a part of both, the multi-hundred billion dollar slot machine industry and the rapidly growing global esports market," Parikh said.
"Blaine has brought together a group of highly experienced casino and gaming industry veterans, developing what we believe is a strong competitive advantage, in a highly regulated industry."